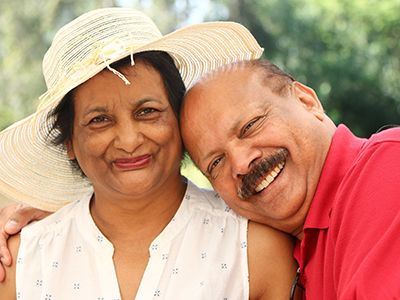 Dentures have always been an effective solution for people who are missing teeth. Although dental implants are recommended to many patients these days, not everyone is a perfect candidate for the procedure. In addition, many dental insurance plans cover a large portion of the denture procedure or in some cases, the entire treatment. For this reason, it would be wise to take a moment and consider if dentures are right for you.
One of the big misconception about dentures is that they're only used for people with no teeth. But partial dentures do exist, they're just known as something else: bridges. Bridges are used to replace one or two missing teeth by putting crowns on neighboring, healthy teeth to support a replacement to fill the gap in between.
Complete dentures are offered to people who are missing all of their teeth. A full set of dentures can be placed eight to twelve weeks after the gums have started to heal. Dentures are resin based and are supported by the gums as much as possible to make sure the patient doesn't lose bone density in their jaw.
In the intermediary period, you'll be given a set of immediate dentures, but these are only temporary. Immediate dentures can be placed as soon as teeth are removed and do not need to wait for the gums to heal. Immediate dentures require a great deal of adjustments because jaws and gums shrink over time.